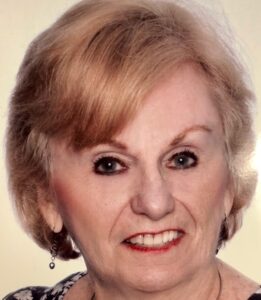 Horses have been a part of Ann Mary "Pinky" Doyle's life from an early age. She first sat on the back of the horse when she was three years old, which translated into showing ponies and horses. Along the way, she ventured to the racetrack and, as a horse lover, she was hooked.
"I studied the form and placed bets," Pinky said. "Though, of course, adults had to make the bets for me because I was too young."
Showing horses led to fox hunting, for which Pinky used horses that were nearly full Thoroughbred. She further fell in love with the breed, which has intensified her love for horse racing.
A member of the original WinStar Stablemates, it was an "automatic" choice for her to join the second the offering became a syndicate.
"I signed up and joined right away," Pinky said. "That first year, I got to go to the farm and a couple of races."
Pinky's love for Thoroughbreds goes beyond her involvement with Stablemates. This past January, she worked together with Michael Blowen of Old Friends to claim and retire a gelding named Percy Fawcett. A son of Big Brown, Percy Fawcett was running for a $3,000 claiming tag at Turf Paradise in Arizona. Pinky retired him after 72 career starts and $237,700 in earnings and brought him home to North Carolina, where he now lives at her daughter's farm.
"He's a happy horse," Pinky said. "He moves well and is doing great. We're just taking it slow with him and have no set plans for him yet, but it's just great to see him doing well."
It certainly doesn't get much grander than Pinky's love for the horse—a quality we are grateful to have in a Stablemates member.