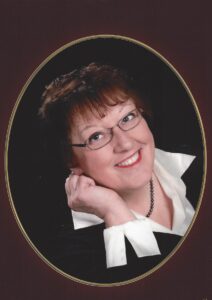 Horses claimed a part of Carol Badzinski's heart at a young age, an inevitable result of spending hours at the stable where her best friend boarded her horse. That experience, combined with a road trip where she caught her first glance of Churchill Downs' famed twin spires and a youth spent going to Arlington Park, instilled a love for horses and racing that has remained with Carol to this day.
Enchanted by the three Triple Crown winners of the 1970s, Carol remained in love with horse racing throughout the 37-year drought—a wait that was rewarded when she witnessed American Pharoah claim the first jewel of the Triple Crown, standing under the twin spires that were an early catalyst in her love for the game.
The following year, Carol visited WinStar Farm, where she became enamored with the farm and the late Pioneerof the Nile, the sire of American Pharoah. After that visit, she began to follow the farm's website and eventually became a part of WinStar Stablemates Racing. For her, being involved with a daughter of Pioneerof the Nile through one of the syndicate's original offerings, Passionof the Nile, was the tipping point to join.
"My involvement with the Stablemates has brought me unimagined pleasure these past three years," Carol said.
Being a part of the Stablemates Racing syndicate gave Carol further involvement with the farm, and in 2019, she had an unforgettable experience visiting WinStar and Keeneland to see the facilities where the Stablemates fillies have trained and to meet several of the trainers behind them. This, of course, was highlighted by the opportunity to watch Passionof the Nile train at Keeneland, where Carol later spent a day at the races.
Falling in love with horse racing was easy for Carol, and she believes convincing others to fall in love with the sport can be just as easy:
"Invite them to the dance! Share your story and help educate them as to what horse racing is all about. Invite them to a horse farm—once a horse breathes on them, they will be in love forever!"
For more information on WinStar Stablemates memberships, click here.