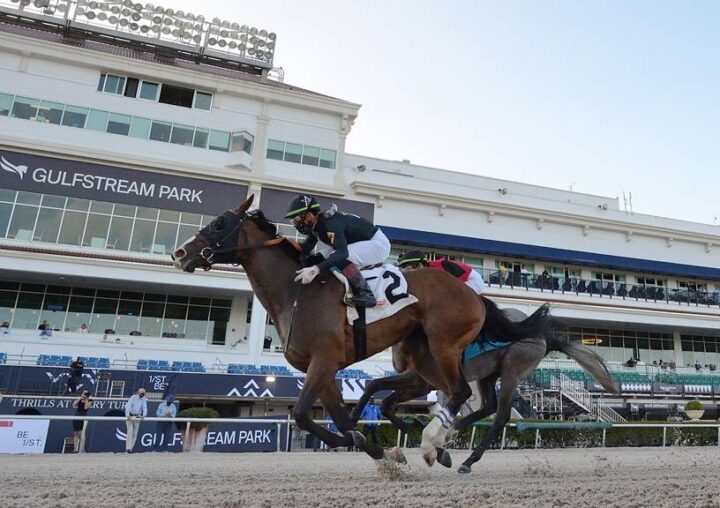 Coming off a banner year in which its fillies finished one-two in
the GI Coaching Club American Oaks, WinStar Stablemates
Racing burst out of the starting gate in 2021 going two-for-two
on Friday. The victoriesincluded a win by Gulf Coast (Union
Rags) in the Cash Run S. at Gulfstream.
"It's nice to get of to such a greatstart and we are very excited
for 2021," said WinStar CEO and President Elliott Walden. "To
be two-for-two is great for our owners."
The WinStar racing partnership is an offshoot of WinStar
Stablemates, a club formed in 2011 that allowed members
inside access to all things WinStar. Hoping to attract new owners
into the business, WinStar branched out and started WinStar
Stablemates Racing in 2018. The stable won with its first ever
starter, capturing the 2018 Wayward Lass S. at Tampa Bay
Downs with Well Humored (Distorted Humor). All of the
Stablemates horses are fillies.
CLICK HERE TO READ FULL ARTICLE